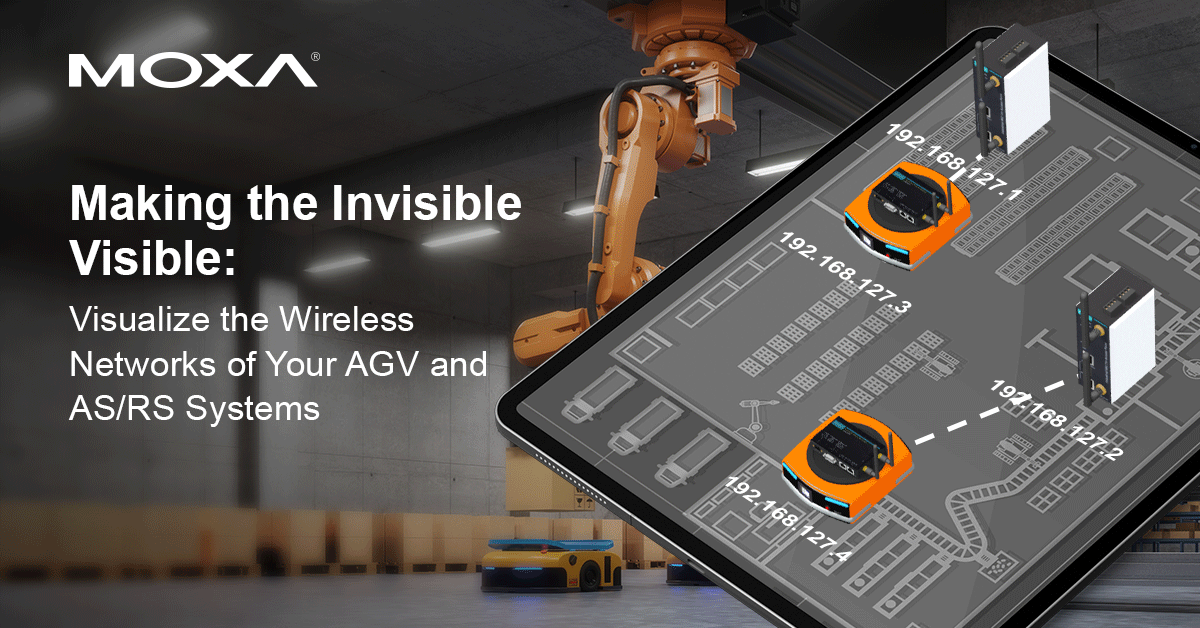 Ensuring Maximum Uptime of the Wireless Network for Your AGV and AS/RS Systems
The pandemic has fueled e-commerce and smart factory trends that are driving a strong demand for automated material handling (AMH) systems, such as AGV and AS/RS.
These systems are considered critical assets. However, an unstable wireless signal could easily disrupt their operations. Since wireless connections are invisible and affected by a lot of different factors, you will need a reliable wireless solution with seamless connectivity and easy network management to keep your wireless network and systems up and running at all times.
Simplified Network Management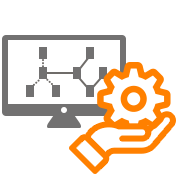 ● View Wi-Fi connections and network status at a glance
● Play back the roaming history to identify the root cause of issues
Reliable Networks for Mobile Operations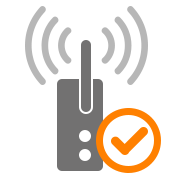 ● Support for millisecond-level handoffs
● Ensure reliable wireless connections for PLC
● Easy setup for new wireless devices
Compact but Rugged
● Wide operating temperature range of -40 to 75°C
● Built-in protection against harsh environmental conditions
How to Achieve Maximum Uptime of the Wireless Connections to Your AGV Systems
Broadcasting of the social-distancing messages through PATLITE EHS melody/alarm horn is fuss-free! The sound synthesizer mode made it audible despite noisy environments such as parks or open spaces. Furthermore, the data on the SD card is rewritable and editable.
Find Reliable Industrial Wireless Devices
Find Reliable Network Management Software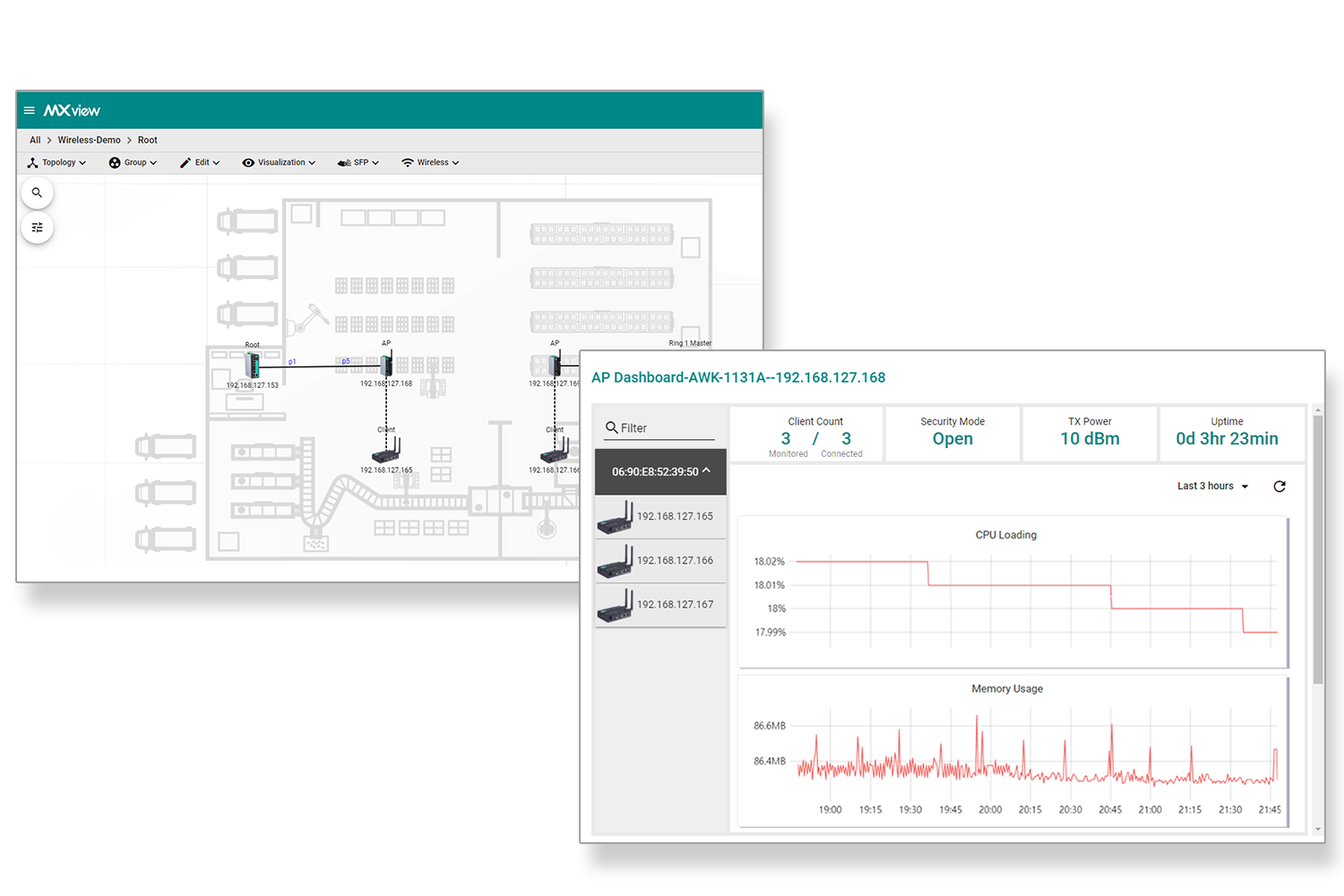 MXview Wireless
Newly Launched MXview Add-on Module Specially Designed for Wireless Network Management
View Wi-Fi connections and network status at a glance
Play back the roaming history to identify the root cause of issues
Minimize downtime through instant alerts
Special Promotion Now!
Promotion Period: April 12th ~ December 31st, 2021
You could enjoy one free year of MXview Wireless function after activating an add-on MXview License.

Moxa provides a full spectrum of quality products for industrial networking, computing and automation, and maintains a distribution and service network that reaches customers in more than 70 countries. Our products have connected over 30 million devices worldwide in a wide range of applications, including factory automation, smart rail, smart grid, intelligent transportation, oil & gas, marine, and mining.

With over 38 years of industry experience, Elcomp Trading has established itself as one of the leading Industrial Automation Solutions Provider for the Northern Region of Malaysia. Through its excellent service, Elcomp fulfills the demand for industrial automation, manufacturing process automation and information technology in Malaysia.