The SL Flashing Beacon Light equips with three light patterns: Continous, Blinking, and Triple-flash. Different light patterns indicate several statuses such as normal, warning, or critical. With its brightness, visibility is possible even from a distance!
Application for workplaces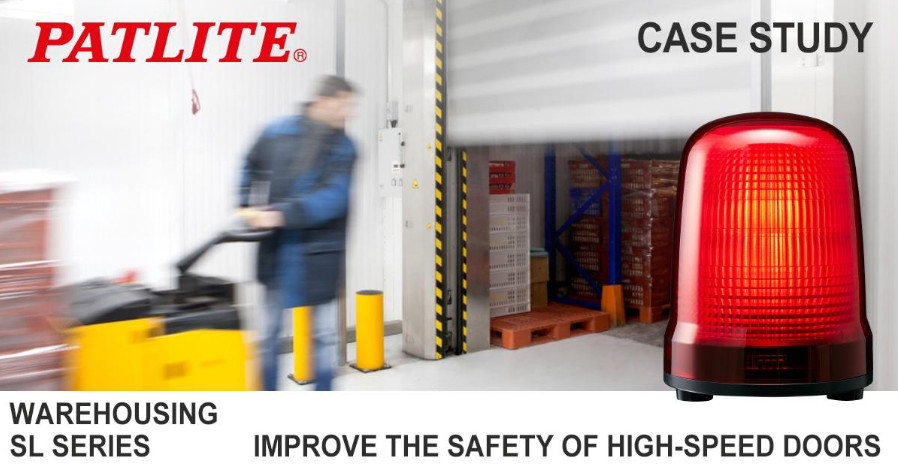 High-speed doors and forklifts are always on the move to ensure its logistical efficiency in the warehouse. SL Flashing Beacon Light has various light patterns to provide eye-catching flashing lights to warn workers about danger or collision to help to mitigate workers' injuries.

PATLITE is a diversified, global company and highly-technology engineering and manufacturing company. Founded in 1947, PATLITE is a leading provider of innovative Signal tower lights, Signal Beacons, sound alarms, visual and audible communication network system, Terminal block,Hoist swiches and solutions which enhance the safety, security and comfort of workplaces and communities.

With over 38 years of industry experience, Elcomp Trading has established itself as one of the leading Industrial Automation Solutions Provider for the Northern Region of Malaysia. Through its excellent service, Elcomp fulfills the demand for industrial automation, manufacturing process automation and information technology in Malaysia.